Tens of thousands of refugees and migrants continue to languish in camps and informal settlements across Europe, waiting for word on what their next move will be. The uncertainty these predicaments create is placing, even more, weight atop already fragile mental states, those working with them on the ground say.
"Nearly 75,000 refugees and migrants, including an estimated 24,600 children, currently stranded in Greece, Bulgaria, Hungary and the Western Balkans are at risk of psychosocial distress caused by living in a protracted state of limbo," UNICEF warned Thursday in a press release.
It's impossible for most refugees to know what the next step of their journey will entail ― and that causes serious stress. Depression and anxiety are commonplace.
"They don't know if they're staying in a [refugee] camp for two weeks or two years," said Andres Barkil-Oteo, a psychiatrist with Doctors Without Borders (also known as MSF). "This prevents people from actually adjusting and accommodating to their new environment."
Luckily, a little bit of psychosocial support goes a long way. Basic mental health interventions have led to significant improvements among people stuck in places like Greece, experts said.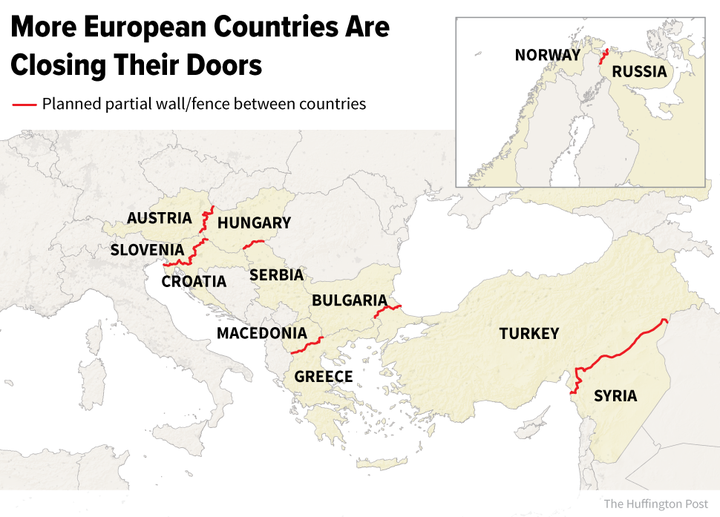 Refugees and migrants can only access Europe via two primary points of entry ― from Turkey to Greece via the Aegean Sea, or from Libya to southern Italy via the central Mediterranean.
Many European countries have sealed off their borders to stem the influx of people. It means that people end up stuck in places like Greece and Serbia for indefinite periods of time, even though most hoped to head west toward countries with favourable asylum policies, like Germany and Sweden.