There is so much work where Counselling can fulfill a valuable service. But are Counsellors guilty of viewing the problem and saying that something must be done to eradicate it.
When they should be stepping forward and saying I have the tools what can I do?
Athens, Greece – It was just another day for teenage brothers Ismael and Isa Achekzai at the local market in Herat, Afghanistan, where they went daily to sell potatoes from their family's modest plot of land on the outskirts of town.
Their earnings from the market were not much, but they were enough to help the family of five just about get by.
But as the brothers pushed their wheelbarrow towards their home, a powerful explosion ripped through the market, leaving behind a cloud of dust and chaos, and a family who would forever be changed.
As the debris began to settle, Ismael stood up and looked to the spot where his brother had been standing just moments before.
The wheelbarrow carrying their vegetables was overturned, its contents a splattered mess everywhere. Isa had not survived the blast from the roadside bomb.
Bending down slowly, Ismael started collecting his younger brother, piece-by-bloody-piece.
He collected as much of Isa as he could find, placing the pieces in a plastic bag. He then carried the bloodied plastic bag home, placing it on the kitchen table for his mother who was busy making dinner. That was 10 years ago.
"Ismael has not been the same since," says his father, Ibrahim Achekzai, who is now in his mid-50s.
Neither has his mother, who recently gave birth to a premature baby boy in a camp on the outskirts of Athens, Greece.
Though she claims to be in her mid-30s, Bibi Achekzai is missing almost every tooth in her mouth and has the appearance of a woman in her late-40s.
The Achekzais are one of thousands of traumatised refugee families now stranded in Greece since the beginning of the mass influx of refugees to Europe in mid-2015.
They are also one of the many refugee families in desperate need of mental health services, which, though exist in small numbers, are incredibly difficult to access.
Prior to the ratification of the EU-Turkey deal on March 20, 2016, very few refugees who arrived in Greece stayed for more than a few days or weeks.
With the EU-Turkey deal, however, followed by the closure of the Macedonia border and the Balkan land route to central Europe, more than 62,000 refugees from Syria, Iraq and Afghanistan are now stranded in Greece, a large percentage of whom are in desperate need of mental health services.
for more information please click on Are refugees in Europe facing a mental health crisis?
Europe needs a plan to address refugees' and migrants' mental health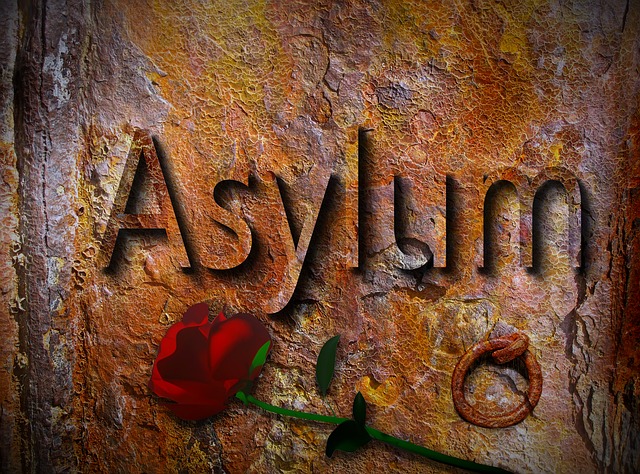 Public Domain from pixabay
More than a million migrants and refugees crossed into Europe in 2015 and 2016, with more expected to arrive in 2017. Many of them have endured physical and emotional trauma, including torture, loss of loved ones, violence and exploitation.
The psychological reactions and distress they may experience in response to the challenges they face are completely normal.
Many can be supported by social interventions, whereas some may need more extensive mental health care and support.
Upon their arrival in Europe, migrants and refugees may also encounter distressing situations such as detention in camps, deportation, denial of basic services and protection, poverty, separation from family members and social exclusion. />Many organisations on the ground are warning authorities of the heightened risk of migrants and refugees experiencing mental distress which could lead to mental health problems in the absence of appropriate support.
A question of rights and cohesion
Providing access to mental health and psychosocial support for migrants and refugees is not only a human rights obligation but it is imperative to social cohesion, as well as beneficial for European economies in the long-term.
States must fulfil their obligations under existing international, European human rights and refugee frameworks, such as the International Covenant on Economic, Social and Cultural Rights (ICESCR), which includes an explicit obligation to ensure the right to the highest attainable standard of mental health to all, without discrimination (Art. 12).
The right to access good quality health care includes the provision of access to mental health care and support, regardless of migration status which, simply put, means that all migrants and refugees have the right to access such care.
Providing mental health support is key to helping migrants and refugees settle in Europe. Denying access to mental health care today will only lead to future challenges in European countries tomorrow.
In terms of cost, the World Health Organization has also acknowledged that prevention and early intervention in relation to mental health is cheaper in the long run than simply providing access to emergency or acute care for migrants and refugees.
for more information please click on Europe needs a plan to address refugees' and migrants' mental health